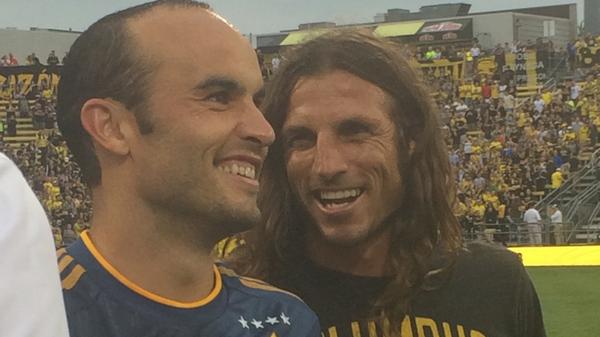 Ahead of his final cap with the United States Men's National Team on Friday night, Landon Donovan sat down with Sports Illustrated's Grant Wahl for a "rapid-fire" interview spanning his legendary career. When asked "Who's the best teammate you've ever had?" Donovan cites Crew and USMNT legend Frankie Hejduk among his favorite teammates.
We agree, LD. Well said.
Check out the full interview on SI's Planet Fútbol.